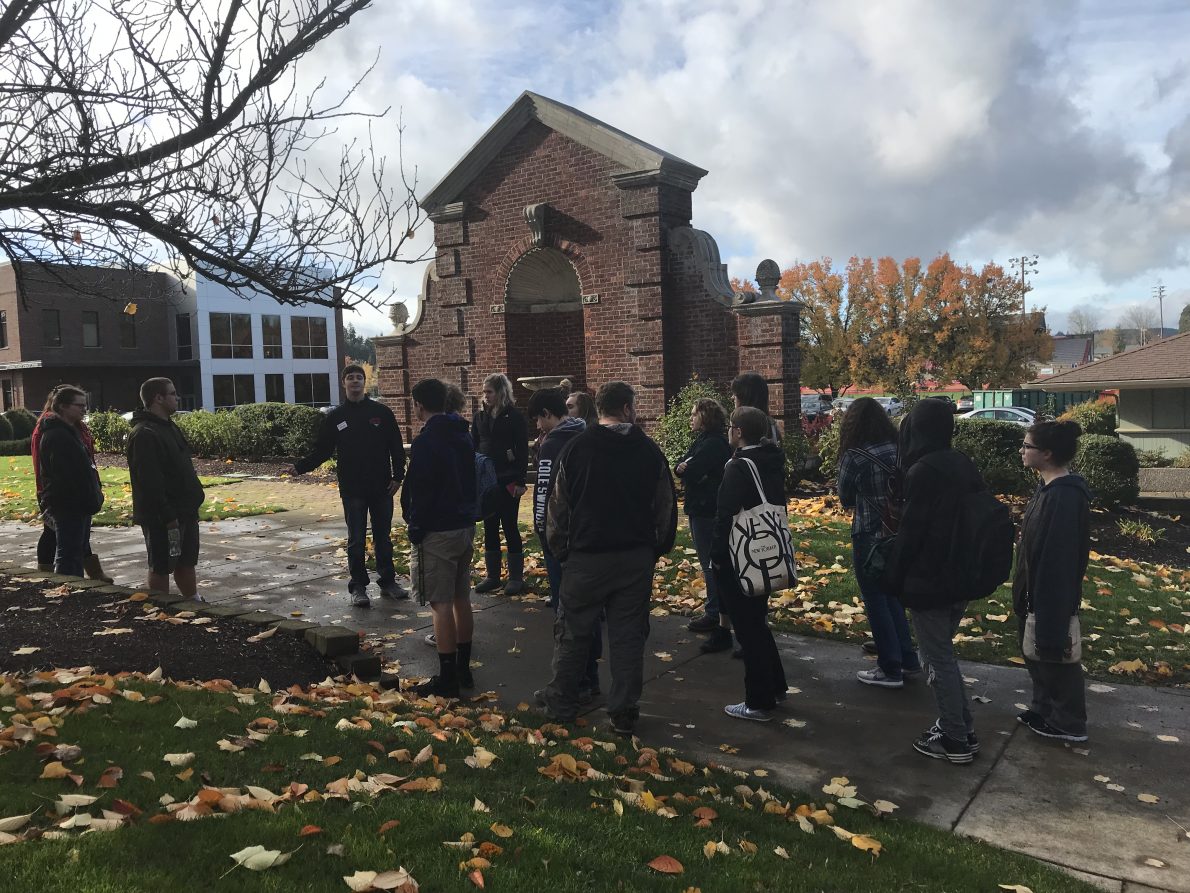 By Justin Greene
On November 20th, some senior and junior students went to take a tour of Western Oregon University. Jasmine Benson says, "The tour was very informative and made me want to go
to a university."
We were able to ask current college students questions about housing, food, and loans.Western was very welcoming to our school and to people of different ethnicities and backgrounds.
Colten Walsh said, "I liked their atmosphere for the LGBT community."
This tour was supposed to inspire more kids to be excited for college, and it did, but most were more excited about the food court. After the tour we had lunch and ended the day at the Art Gallery.