Register for School!
Welcome to Alsea School District! We serve approximately 150 students in kindergarten through 12th grade. The following steps will help you navigate the process to register your child for enrollment.
Age Requirements
Your child is eligible for Kindergarten if she/he is five years old on or before September 1 of the enrolling school year. For kindergarten students please bring:
Birth certificate or passport for students entering kindergarten or new to our district
Immunization records
Not old enough for kindergarten? Check out our on-site preschool run by Strengthening Rural Families.
Enrollment
Alsea School is happy to be a public charter school district which gives us flexibility in welcoming students from all over Western Oregon! With extended bus routes running to Waldport, Philomath and Alpine, we are able to serve a wide variety of students who find that our small rural school best meets their needs.
The Alsea School accepts all kids! We do not discriminate on the basis of race, religion, sex, sexual orientation, ethnicity, national origin, disability, terms of an individualized education program, income level, proficiency in the English language, or athletic ability.
Out of district families: Parents and guardians of students residing outside district boundaries can apply for their student to attend our school through the charter process. Resident districts cannot prevent students from transferring to charter schools.
Registration
Registration is required for every student. Register here.
Registration forms available at the school or here. Once complete, they can be emailed to info@alsea.k12.or.us or dropped off at the front office of the school.
Forms:
Contact Information
Annastazia Stoffell
541-487-4305
Email

Free and Reduced Lunch
Alsea School District currently provides free breakfast and lunch to all students. To maintain this status, we request all families fill out the free and reduced lunch application regardless of eligibility.
To apply online visit the following link:
https://www.ode.state.or.us/apps/frlapp
Or pick up an application from the front office.
---
Volunteer
Interested in being a volunteer or chaperoning field trips? Fill out the following application and turn it into the front office either my email or in person. Volunteer forms must be on file before eligible to chaperone or volunteer.
---
Immunizations
Oregon law requires that children enrolled in public school be adequately immunized against Diptheria, Tetanus, Polio, Measles, Mumps, Rubella, Hepatitis A, Hepatitis B, and Varicella.
Registration Requirements
Parents of kindergarten students or students new to our district must bring their child's immunization records to school. School staff will then advise about needed immunizations.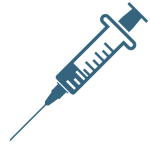 Most kindergarten students will need to receive a booster dose of Diphtheria/Tetanus vaccine and Polio vaccine to meet the requirements of the law. Those who have not had one dose of Measles/Mumps/Rubella vaccine will need one. Immunizations are available through your regular family physician or the Benton County Health Department (convenient local location, across the street from the school!).
If your child has a religious exemption to any vaccine which was signed prior to March 1, 2014, new documentation for your child is required. If your child has since received these vaccines, please present the dates on a Certificate of Immunization form, available at your child's school. If your child has not received these vaccines, please do one of the following BEFORE mid-February. If we do not have documentation prior to this date, your child will be excluded from school beginning that day until documentation is provided.
School Vaccination Requirements (by School Year)
Preteen Recommended Vaccinations
Obtaining a Medical Exemption
This requires a statement from your child's physician. This will be presented to the health department where it will be either approved or denied. Questions about immunization requirements may be directed to your school office or the school district nursing staff.
Obtain a New Non-Medical Exemption
Annual Reporting
The state of Oregon requires annual reporting on school immunization rates within thirty days of the first day of school. School immunization and exemption rates may be downloaded by clicking below:
Elementary School Immunization Report 2020