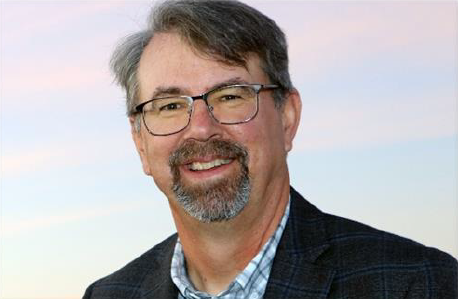 Hello, my name is Sean Gallagher and I am the Acting Superintendent for the Alsea School District in Alsea, Oregon. I was hired by the district in March 2022 after a mid-year resignation by the prior superintendent of schools. My career in education has taken my wife Sally and me all over the great State of Oregon, she is an Elementary Teacher, Reading Specialist, and Instructional Coach. I started my career as a secondary and community college mathematics teacher, then got the leadership bug after 10 years of teaching in the classroom. I am a former high school principal for 7+ years, and this is my 13th year as a school district superintendent. I have really enjoyed my career working with staff, students, parents, and community leaders to ensure all our children receive the highest quality of education possible. Our children deserve the very best as we move them towards graduation and that very important high school diploma.
It really didn't take me long to fall in love with Alsea School District (ASD). In fact, within 30 minutes I knew this was a great match for my skill set and passion for educating students in smaller school districts. I find ASD to be very unique with a lot of special traits. As a district charter school students come from surrounding school districts and communities to enjoy a more personalized and intimate educational experience. Class sizes are small in nature and the staff wraps their arms around these students out of love and understanding. Everyone knows everyone here, students simply do not get lost in the shuffle.
Learn At Home Oregon (LAHO) is also a wonderful success as a major part of ASD. I would liken LAHO as being one of the very best online education programs I have been exposed to. It is important to note that ASD Brick and Mortar has approximately 250+ students K-12 and LAHO as of last spring was ~500+ students enrolled. I am honored to step into this position and support these programs in everyway I can.
I am currently contracted through June 2023 to serve ASD. Some of the focused highlights for the 2022-23 school year will include moving forward with the district bond project, restructuring of budget allocations with proper checks and balances in place, revising and updating board policies, restructuring staffing to ensure all areas are properly covered, re-establishing strong community partnerships to ensure adequate resources are available for our students and community, and most of all, supporting our wonderful staff in all ways possible to allow them to do what we are all here for, which is educating students.
Thank you for allowing me to be a part of ASD and the Alsea community. I look forward to continuing to meet people, don't hesitate to stop by and say hi.
Sean Gallagher – Acting Superintendent