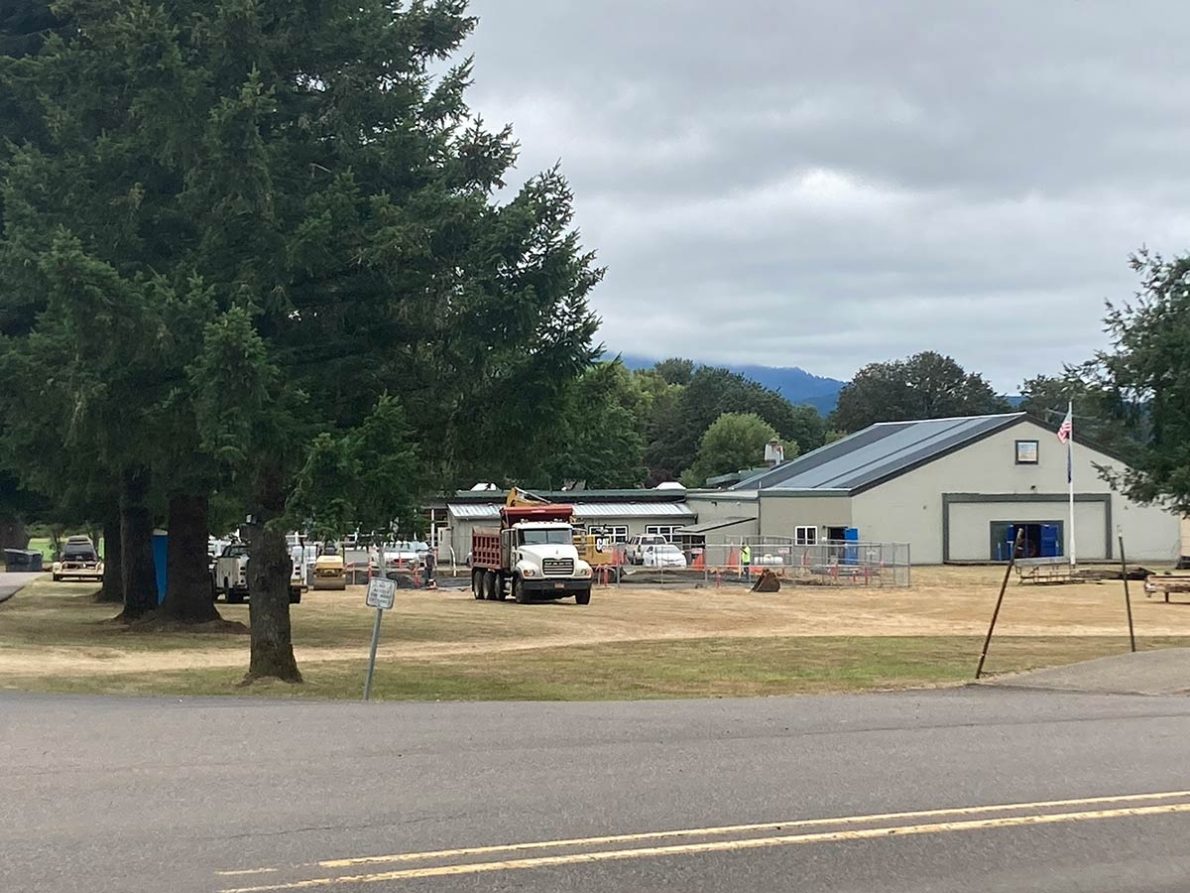 Because the safety of our students is the first priority at Alsea School-It's All About the Students, construction fencing has been erected around the Vocational (VOC) building construction site and between the main wing and the shop. Strategic planning is being undertaken about access and egress from parking areas over the next few weeks. The current plan is that the school year will start off with all parking areas open.
The waterline that was discovered to be under the footprint of the VOC building has been upgraded to current standards for school water use. A larger, thicker, stronger pipe has been properly embedded in the gravel layer under the VOC building foundation. With all the upgrades, this waterline is now less likely to break.
If all goes well, trenching for installation of utilities should start in about two weeks. Acting Superintendent Gallagher, Scott Marshall, Andy Brophy project manager, and Keenan Elbers Head of Maintenance for Alsea are all very pleased with the quality of work being done by Hughes (formerly ED) Excavation. Mr. Brophy and the excavation crew have been to Deb's and the Merc for food to keep it local. Even better, some of the plumbing materials have been purchased at the Merc as well.
Correction from last meeting: The installation of the parking lot, which will be gravel for now and paved later, does not require the removal of ANY of our trees along the driveway at this time. However, the school district is considering widening the driveway to provide for a fire lane, which would require tree removal. The forestry program does not currently have the chainsaws the students would need for the project, but plans are currently in the mix to enhance the ASD Forestry program.